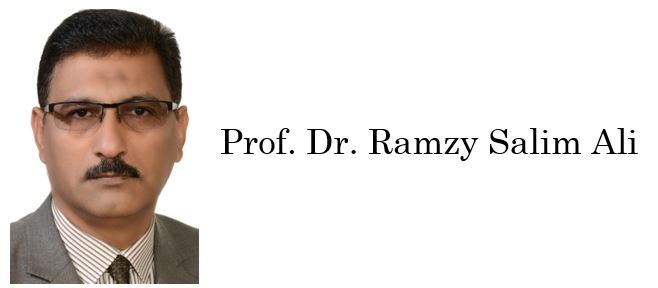 College Dean's Speech
In the name of Allah the Merciful
It is our pleasure to obtain this confidence to entrust the responsibility of the Deanship of the College of Engineering at the University of Basrah. We ask God Almighty to bless us in the process of building and facing challenges to achieve the aspirations of our students and support the society with solid outcomes that serve our dear country, and while we are doing our best to translate those ambitions We are all confident that all the staff members in the college are working with high energy and sincerity that expresses their keenness and dedication to build a prosperous future for our dear students.
The policy of the College of Engineering in the current stage is to follow up the implementation of the government program to reach the goals that develop engineering capabilities and skills and advance the institution to enter the international rankings by keeping pace with development and scientific progress and supporting research and discreet projects.
Finally, we invite our students to persevere, and strive to achieve success so that they will be among those who are referred to as worthy and have a role in building their homeland and their city.
Biography of Professor Dr. Ramzy Salem
Personal information

First Name and sur Name

Ramzy Salim Ali Al-Waily

Date of Birth

25/3/1964

Place of Birth

Basrah

Nationality

Iraq

Scientific Rank

Professor

General Specialty

Electrical Engineering

precise specialization

Control and Systems

Date of first appointment at the University

16-6-1992

The certificates

Certificate

University

Country

Doctorate

Saint Petersburg University

Russia

Master

Basrah

IRAQ