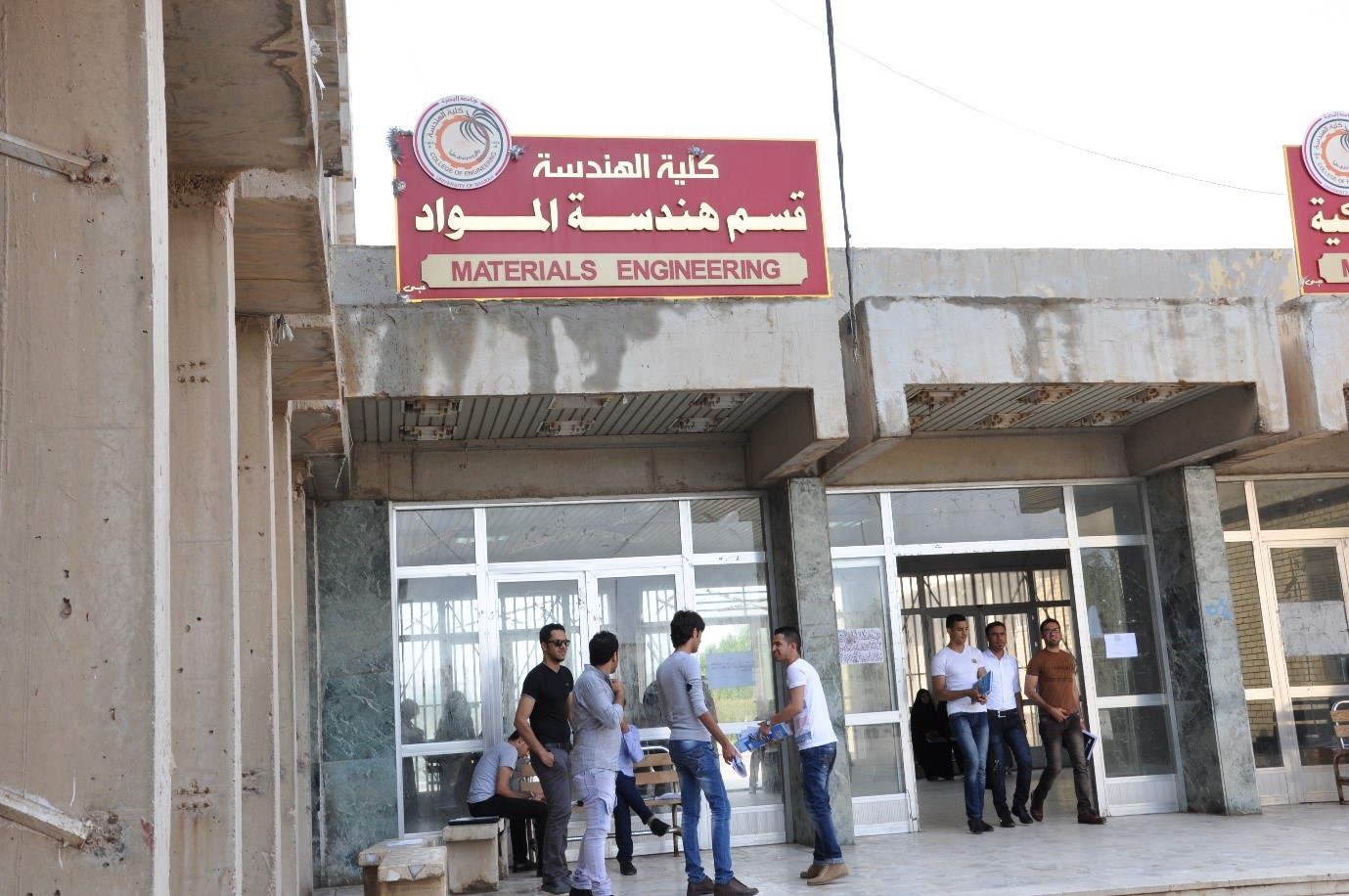 The Department of Materials Engineering was established in 1999 in the College of Engineering in order to keep contact with the technological development in the world of industry and the need for specialized engineering who can deal with engineering materials, which include metallic and non-metallic materials and computer-controlled manufacturing machines, and given the concentration of production and oil laboratories, especially in the southern region. Therefore, it was necessary to establish a new department in the College of Engineering to teach materials science and engineering and gain expertise in this specialization. As materials engineering combines different sciences and technology to manufacture materials with properties and shapes that suit the required shapes, such as metals, ceramics, porcelain, plastics, semiconductors, composite materials, and others. The teaching staff includes more than 18 teachers in the department, while the number of undergraduate students is more than 180
The Department Vision:
The vision of the Department of Materials Engineering lies in being one of the departments concerned with developing the engineering reality in Iraq by creating renewable and distinguished programs that are recognized locally and globally. Also, the department's vision is to provide a high-quality engineering and educational environment and scientific research that enriches this specialization engineer that contributes to building and serving the country.
Department goals:
The department aims to prepare an engineer to work and participate in the following fields:
1- Preparing an engineer who can deal with metallic and non-metallic materials successfully, and has knowledge of the sciences and techniques of their manufacture and uses.
2- Leading the production processes at the initial and final operations in factories, especially:
• Factories for extracting aluminum, sulfur, and phosphate.
• Steel manufacturing plants.
• Steel Pipe industry and plastic pipe manufacturing plants.
• Oil industries, including production and refining.
• Cement industry.
• Manufacture of glass, ceramics, plastics, and polymers.
• General periodic maintenance and engineering inspection.
3- Standardization and quality control of the product of various industrial processes that include water, various liquids, and solids, and calibrating them according to scientific standardization systems through conducting destructive and non-destructive tests for different materials in laboratories or at work sites.
4- Supervising on casting works for metallic and non-metallic materials and metal cutting operations.
5- Supervising the implementation of heat treatment programs for different metals.
6- Designing of cathodic protection systems.
7- Study the problems of mechanical and chemical corrosion of different equipment.
8- Studying cases of mechanical failure of various industrial equipment, such as: -
• Heat exchangers and pumps.
• Boilers and turbines.
• RO reverse osmosis units.
• Ion exchange units (salt removers).
9- Providing engineering advice in the design and selection of appropriate metallic and non-metallic materials for engineering applications.