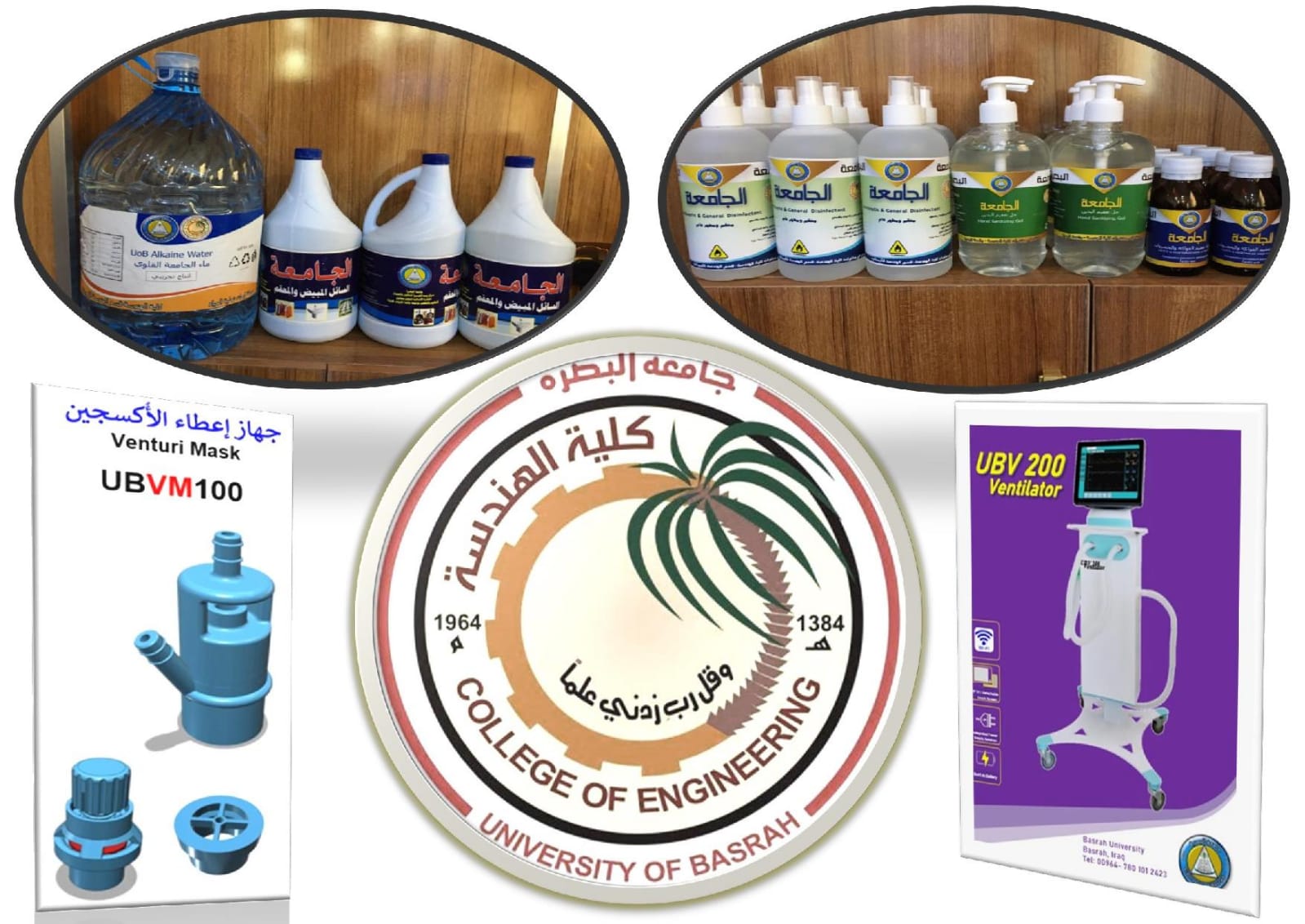 Community Service
The university is defined as a social institution developed by the community for the primary purpose of serving the community. Based on this principle and to enhance the community's confidence in the university. Since today, the College of Engineering has participated in the announcement of the Corona pandemic crisis in the country, preparing to implement an exceptional work program to confront this crisis.
The college has begun to take the necessary measures in preparing materials, equipment and logistical support mechanisms and providing what is available from them to all governmental and community sectors in our province of Basra and other provinces. Where a group of mechanical engineering teachers, with the support of the Dean of the College of Engineering and the Presidency of the University of Basra, worked on the design and manufacture of a different set of ventilators to contribute to facing the Corona pandemic (COVID-19). In addition to manufacturing sterilization and sterilization booths. Also, the production of sterilization and spray materials, materials for sterilizing vegetables and fruits and sterilizing hands, and preparing them to the presidency of the university and the governorate for the purpose of distribution. As well as the numbers of the supportive voluntary effort program as a result of the exceptional and critical conditions that the country is going through due to the spread of the Corona epidemic. Moreover, the distribution of food aid to charitable institutions to contribute to reducing the critical circumstance the country is going through.
1- Manufacture of a ventilator for intensive care.
2- Manufacture of a venturi mask.
3- Manufacture of sterilization and sterilization booths powered by solar energy.
4- Production of sterilization, disinfection and fumigation solutions.
5- Sterilization operations, volunteer effort, and distribution of food aid.